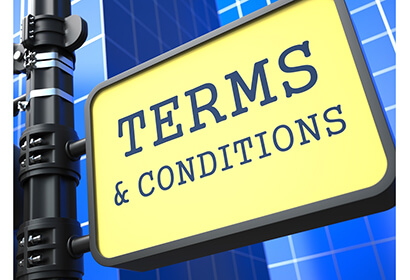 The user swears that they have read this notice and will keep it for future reference. The user understands that the terms and conditions in this notice govern any part of their relationship with zCarLease, including any transactions between the user and the site or the user and another user. The user understands that information on this site may contain typographical errors or inaccuracies. Using this website and its information is solely at the user's risk. zCarLease reserves the right to make changes or modify this website or notice at any point in time.
Access to the zCarLease website is available only upon your acceptance of our terms of use and privacy policy along with our visitor's agreement and listing agreement. Using this website, or using any content presented in any part of the website, shows your agreement and acknowledgment of these notices. If you do not agree and do not wish to be bound by all of these listings and notices, you may not go to or use our services, information, or website.
zCarLease has the right at its discretion to add, remove, or modify the terms of use without notice or liability to you and other users like you. Any changes that are made to these terms will be made effective immediately following the posting of the changes on the website. You agree to review these terms once in a while to note any changes.
You acknowledge and agree that zCarLease is in no way in control of the actions of other users of our site. If a dispute arises due to using zCarLease, the customers release zCarLease, its directors, officers, and employees from any claims, causes of action, damages, suits, demands or other legal ties from the dispute. Furthermore, the user understands and agrees that any claim, dispute, or other controversy that comes from using our site or the relationship created by our site will be submitted to the binding arbitration conducted by the American Arbitration Association ("AAA"). The arbitration will be carried out by AAA according to their rules, and it will take place in Cincinnati, Ohio. Users accept the arbitration notice and agree that they give up the right to sue or take zCarLease to court. This includes forfeiting the right to trial by jury except as given by the rules of the arbitration. The user also accepts that the arbitrator's decision is final and binding and can be entered in as judgment by a federal or state court.
The user accepts and agrees to the terms and conditions that are set by zCarLease and that the material and services defined are available on an as-is basis. This means that the services and material are given without any implied or expressed warranty. zCarLease does not claim any warranty against the accuracy, quality, or content of the information that is on this site or that comes as a result of using this site. zCarLease also does not hold any warranty, implied or expressed, about merchantability. zCarLease has no warranties surrounding the current lessee to give or deliver any lease asset to customers of zCarLease or those registered with zCarLease involving a leased asset.
You acknowledge that zCarLease and its employees, directors, or officers do not verify information that is put on the site. Therefore, zCarLease will not be held responsible for inaccurate information found on this site. By using this website, you agree that this information is believed to be accurate but is not guaranteed. zCarLease is a listing company, meaning no information on this website should be taken to mean it is an offer, acceptance, or counteroffer. We will not be held liable for any inaccuracies therein.
The user agrees that zCarLease, its employees, directors, or officers do not guarantee in any way that a user of this site will get approved by the financial lending company named on the lease to assume the lease. zCarLease, its employees, directors, and officers do not make decisions regarding the assumption of a lease. The financial lender named on the lease is the one who looks at the lessee on a case by case basis. zCarLease will not be held accountable or liable for any decisions made by this lender.
Registering with zCarLease means that the seller will agree to pay the fee required to list his vehicle on the site. The cost of the fee is determined by the package that the seller chooses from the page when he registers. If the seller doesn't select a package, the default package will automatically be chosen. The seller accepts that by listing his vehicle with this site, he will be charged a fee for listing. It should be known that zCarLease does not guarantee that the features of every listing will be immediately active, and some features may be acquired only by contacting a representative of zCarLease. Seller contact information that is not authorized will not be posted in a listing. zCarLease holds the right to cancel a seller's listing or their listing features at any time without a refund.
When a user joins the site as a buyer, they agree to pay the registration fee and obtain seller contact information to contact the seller themselves. The buyer also agrees that he will be charged a registration fee that is valid from the time that is stated in the package until zCarLease chooses to stop extending it. zCarLease reserves the right to cancel the registration of the buyer at any time without a refund if it appears that the account is being used to market services or other improper uses. zCarLease makes no guarantee about a listing's availability or that the seller will correspond at all with the buyer. It is also to be known that leasing company policies like credit requirements and state restrictions can stop lease transfers to some buyers.
When a user registers as a dealer, the dealer will agree to pay the monthly fee to list their vehicle on zCarLease and will agree to the number of vehicles they are allowed to post as determined by the package that has been chosen. The dealer program package that is chosen will determine what the monthly fee is for the dealer. Any setup or fees will be charged, too. A change of contact person or the one responsible for managing the dealer program at a registered dealership does not change the agreements that are already in effect. A registered dealer may give written notice to request the cancellation of a program unless there is an agreement with a specified time period still existing. Note that zCarLease does not promise that listings will be viewable immediately or that all of the listing features will be immediately active. Dealer program listings on zCarLease are only for dealer inventory and consumer vehicle listing in any way is prohibited. zCarLease can cancel any of the dealers listings at any time with no refund.
In no event will zCarLease be liable to any party for any special, direct, indirect, or consequential damages that have resulted from using this website or any other website that has been hyperlinked. This includes without limitation any loss of programs, loss of data, business interruption, lost profits or otherwise, even if zCarLease is advised of the potentiality of damages like this.
Void where prohibited.
Refund Policy
zCarLease will adhere to the policies that follow:
General Refund Policies and Guidelines
Duplicate or multiple charges will automatically get a refund.
No refunds will be given after 30 days has passed from the date of the original purchase, no matter the reason.
Discounted services or promotional programs are not eligible for a refund under any circumstances.
zCarLease will process any request for a refund within five business days after the approval of the request.
Refund Polices for Sellers
Listing fees are nonrefundable under any circumstances. This includes lease transfer, sale listings, new lease, or default packages.
Listing upgrade charges are not refundable under any circumstances. This refers to listing services and enhancements that generate better exposure of the listing.
Transfer and other fees are not refundable under any circumstances. That said, if a transfer is not successful, we will issue a credit that can be used toward future transfers.
The seller agrees and understands that any information about the identity of the seller is totally confidential and cannot be shared with anyone that has not registered with zCarLease. No contact information may be used in a public listing of the vehicle on the site for this reason. This includes email address, fax number, phone number, etc. If a listing has this information, it will be deleted with no notice.
Refund Policies for Buyers
Buyer's registration fee is nonrefundable under any circumstances.
Leasing credit application fee will be nonrefundable under any circumstances, no matter the amount.
Other Refund Policies
Lease advisor is nonrefundable under any circumstances.
Refinancing program is nonrefundable under any circumstances.
The change in a policy of any kind by a leasing company will not permit a refund from the seller or the buyer, even if the lease company stops permitting the transfer of leases.
Saying that one didn't understand the program is not grounds for a refund.
Dealer program related fees are nonrefundable under any circumstances.
Inspection services are nonrefundable under any circumstances.
zCarLease reserves the right to modify or change any and all policies on refunds at any time.
If any provision on this notice is found void, invalid, or unenforceable by any rule, law, judicial decision, or administrative order, this will not affect the standing of the remaining provisions. No provision of the notice may be waived, modified, altered, or amended unless specifically permitted in the notice or agreed to in writing and signed by a representative of zCarLease.
If zCarLease fails to insist on compliance with this notice, this will not be seen as a waiver of zCarLease's rights held by this notice.
Affiliate Terms
Affiliate Programs
One-time and recurring affiliate programs are both available and different from one another.
Commissions
For a sale to result in an Affiliate commission, the customer must have completed the order form and given full payment. Commissions are only paid on sales made through qualified Affiliate links. You must properly code these links yourself, as they are solely your responsibility.
If the Affiliate has a one-time payment plan, they will get a commission for every sign up. If they are on a recurring payment plan, they will get commissions for each paid transaction by a customer, so long as the customer remains a paying one.
Payment
An Affiliate can get a payment once their balance has hit the minimum of $25 USD. Payments can get requested once every 30 days, and processing these payments takes around 30 days. Payments are processed through PayPal.
Usage and Obligations
Affiliates are allowed to use the zCarLease brand and resources in the Affiliates section of the site. Logos and other company assets cannot be modified. The Affiliate will have no copyright or trademark rights to this information.
The Affiliate can never say they are acting on behalf of zCarLease and must never bid for advertisements that are in competition with zCarLease.
The Affiliate won't ever represent zCarLease, themselves, or their relationship with zCarLease as misleading or false.