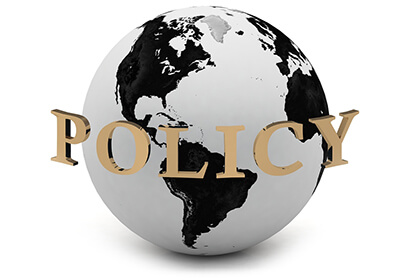 Information That We Collect
Here at zCarLease, you can post a lease, take over a lease, vote in polls, subscribe to our services, participate in online forums, and more. By entering in your personally identifiable information to do so, you are giving zCarLease the ability and right to collect this information, including your name, telephone number, email address, credit card information, information about your use of products and services, along with information on your general interests.
Registration
To use some of the features on our website, you must first register using a form. When you register, you will be required to provide your contact information. This information is used in order to get in contact with the user regarding services on our site that they are interested in. We also may choose to collect information that is not personally identifiable, including your web browser type, the operating system you use, and the domain name of your internet provider.
zCarLease is the owner of the information that is collected on our site. We may choose to share, rent, or sell this information in ways that are not disclosed here in this policy. zCarLease may do anything with the information that is collected from various places on our website.
How We Use Your Information
We can use your information to fulfill any requests you have for the programs, products, and services that you want, to respond to questions you have, and to offer you other services, products and programs that zCarLease thinks will be of use to you personally.
We may sometimes use this information to talk to you about our services, to send you an online newsletter, or contact you about your account with us. zCarLease may also use the information you send about other people to offer them our services, products, and programs as well.
Contractors with zCarLease that have access to this personally identifiable information are required to protect it in a way that is adherent to this Privacy Policy. They cannot, for example, use any information that does not help them carry out a service for zCarLease.
We do take the appropriate measures to secure your information against unauthorized disclosures of your personally identifiable information, but we cannot assure you totally that this will never be disclosed in a way that does not align with our Privacy Policy. We have employed different electronic, physical, and managerial procedures to protect your information and prevent this.  This includes stopping unauthorized access, using the information we collect accurately, and maintaining data security.
Cookies
Cookies are small text files created by a website that are stored in the user's computer either temporarily for that session only or permanently on the hard disk. zCarLease takes advantage of cookies in order to enhance the experience of the user on our website, and in order to track the behavior of the user while they are on the site. The user can reject a cookie and still use our website. The only disadvantage is that the user will have limited access to some areas of the website.
If our partners, tracking utility company, affiliates, or service providers use cookies, it is not covered under our privacy policy. zCarLease does not have control or access to these cookies. Our partners, tracking utility company, affiliates, or service providers have session ID cookies that make it simpler to navigate our site.
Web Beacons
We, or our advertising partner, use a piece of software called clear gifs, which are also known as web beacons and web bugs. These help us manage the content on our site better by letting us know which content it not effective. These are tiny graphics that come with a unique identifier which functions much like a cookie and are used to track the movement of users on our website. Different from cookies, clear gifs are not embedded on our web pages and appear to be the size of the period at the end of this sentence. We don't tie in the information gathered by these web beacons to the personally identifiable information of our customers.
Log Files
zCarLease uses IP addresses to administer the site, analyze trends, gather broad demographic information, and to track the movement of our users. IP addresses are not in any way linked to any personally identifiable information. zCarLease does collect log files that have to do with access times, domain names, browser types, and pages visited. These files also are not linked to any personally identifiable information and are only used for the purpose of managing the site.
Sharing
zCarLease will share the demographic information with our advertisers and partners. This is not in any way linked to personal information that will identify any one person.
We use an outside credit card processing company in order to bill users for the service provided. The company does not retain, share, store, or use this personally identifiable information for any other purpose.
Links
This website has links that go to other websites. Do note that zCarLease is not responsible for the privacy policies and practices found on any other websites. We want our users to be aware when they are leaving our site, and to then read the privacy policies of any other website they visit after us to learn about that site's collection of information. This privacy policy here only applies to the information that the zCarLease collects.
Surveys & Contests
Every now and then, our website will request information from users through contests or surveys. Choosing to participate in contests or surveys is a voluntary action, meaning the user has a choice whether or not they want to disclose their information. The information that is requested can include contact information as well as demographic information. Contact information will be used to let the winners know they have won and to award their prizes. The survey information will be used to help monitor or improve the site. If these surveys or contests are given out by a third party, the information that you give will be given to the third party, and then it is their privacy policy that will apply.
Security
zCarLease takes every precaution that we can to protect the information of our users. When users submit sensitive information through our site, your information is protected both on and offline. When one of our registration forms asks for sensitive information such as credit card information, the information is encrypted and then protected with SSL, the best encryption software in the industry. When you are on a secure page, the browser will tell you it is protected by SSL.
We also do everything we can to protect user information offline. All of the information of our users, not just the sensitive information, is restricted in our offices. Only an employee that needs the information to perform his or her job may access it. Furthermore, the servers that we store personally identifiable information on are kept in a secure environment, behind a locked cage.
Supplementation of Information
For our website to properly live up to its obligation to our users, it may be necessary to supplement the information that users give us with other information from third party companies. For instance, to find out if our customers qualify for lease transfers, we may have to use their social security number and name to get a credit report. Once we have determined the credit score, the document is handled in accordance with the Fair Credit Reporting Act guidelines.
Special Offers
We send all of our new members a welcome email that verifies their username and passwords. Established users will occasionally get information on special deals, services, and products. To respect our users' privacy, we offer the option for them to opt out of these communications.
Site and Service Updates
We will also send notifications of service and site announcement updates. Users may not unsubscribe from these service announcements as they hold important information. We communicate with the user to give them requested services in regards to certain issues about their account over the phone or through email.
Updating/Correcting Personal Information
If a user's information changes, such as a zip code, or if the user no longer needs the service, we will provide a way to update, correct, or remove that information. One way users can do this is through managing their account, or they can email, phone, or mail the customer support site.
We will hold your information for as long as your account remains active to give you services. We will have this information as long as it takes to resolve disputes, comply with legal obligations, and enforce our agreements.
Choice/Opt Out
Our users are notified that their information is used for purposes that aren't directly related to our website when we ask for that information. Those who no longer want to get promotional materials and notices from our partners can opt-out by contacting the partner.
Users of our website will always be notified when their information is being gathered by any outside party. We do this to let our users make a choice regarding whether or not they proceed with services that require an outside party.
Tell a Friend
If you use our referral service to tell a friend about zCarLease, we will ask for the name of your friend and their email address. We automatically will send a one-time email to the friend to ask them to come to our site. We store this information for the purpose of sending that one-time email and log the success of our referral program.
zCarLease Blog
If you use the blog on this website, you should know that any personally identifiable information that you submit may be read, used, and collected by other users that use the forums and could be used to send you messages. We are not responsible for the information that you choose to share on these forums.
Notification of Changes
If we change our privacy policy, we will note the date of our most recent update at the top of this page. Users will be held responsible for checking the date and understanding any of the changes made in regards to the way we use this personally identifiable information and how it differs from the previous policy.
Legal Disclaimer
While we do make every effort to protect your privacy, we may need to disclose your personal information when it is required by law. We do so when we have reason to believe that the action is necessary to comply with a judicial proceeding, legal process, or court order.
Affiliate Disclosure
There are a few links on our website that are for affiliates of zCarLease. This means zCarLease may earn a commission if you click one of the links to make a purchase. When you buy something, you will pay the same price as you would by using a non-affiliate link, so this does not affect you. When you use the affiliate links, you are helping to support zCarLease and it is very much appreciated.