Are you someone who enjoys getting a brand new vehicle every few years? Most of us would like that ideally, but financially speaking, it just seems impossible. Not with vehicle leasing. Vehicle leasing allows the lessee to get a new vehicle every couple of years and the leasing company handles the problem of getting rid of the vehicle at the end of the term.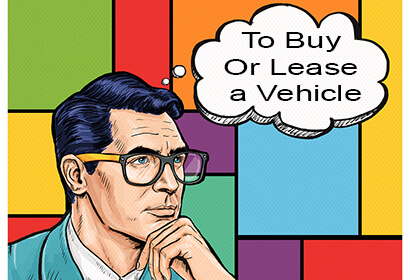 While there are many advantages to a short-term vehicle lease, there are a few disadvantages as well. For instance, leasing will typically cost more than buying a vehicle, but leasing will also give you the privilege of getting another new vehicle much more quickly than buying will.
Leasing a vehicle for three years ensures that the vehicle has full warranty coverage during the entire lease period. If anything major breaks, it will usually be under the warranty and you will not be responsible for the repairs. You are responsible for all routine maintenance such as brakes, tires, and oil changes. Remember that neglecting routine maintenance will cost you in the end due to excessive wear and tear.
Instead of paying for the entire vehicle when you lease, you are only paying for its depreciation value, so there is that perk.
Do your homework before leasing. Understanding the lingo, setting a price target, and negotiating as hard as you would when buying a vehicle is imperative. Read on to further understand the differences between leasing and buying to better prepare yourself.
Should You Lease a Car?
Before leasing a car, it is important to stop and consider whether leasing a car is for you. You have likely heard a lot of myths surrounding leasing a car, but these often come from those who have never leased one. Or, better yet, they come from a person who has leased a single car and had a negative experience with it, thereby causing them to assume that all car leasing deals are going to be just as bad.
For every person who spits out a myth about car leasing, there are dozens of happy people satisfied with their leasing agreement. Sure, just like any other business transaction, not every single one is going to be a perfect experience, but leasing has so many benefits to it that not ever considering a lease could be your biggest mistake. Leasing allows you to pay for only what you use of the car instead of buying a car outright and paying for absolutely everything. Leasing also lets you drive new cars that you might otherwise be unable to afford. Leasing also frees you of terribly high maintenance costs during the period of your lease; with buying a car, you are often not able to drive new cars, and these old cars that you buy have a lot of work that will need to be done on them.
Leasing a car can be a positive experience for anyone who is armed with the right information. It is not a gimmick or a ploy; it is a viable financial endeavor for a person to take who wants to enjoy nicer, newer cars at a fraction of the price. Those who are budget conscious can benefit from a lease and take away some of the strain that comes with the upkeep of a car.
Buying a Vehicle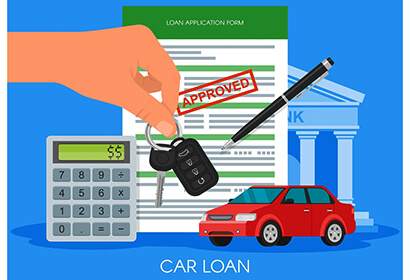 Before purchasing a vehicle, be sure that you can commit to the payments. If you're ready to take that step, read below to learn the steps you must take to purchase a quality vehicle at a reasonable price, these tips could save you a huge chunk of cash.
1. Research to find the features that you want.
There are several websites available, as well as smartphone apps that have virtually all of the information you could need about buying a new vehicle. This includes photos, features, and options available on the vehicle. Determine what you are looking for, and then once you have a list, you can begin to figure out how to pay for the vehicle.
2. Get a pre-approved vehicle loan.
A pre-approved vehicle loan helps you to get started the right way. It gives you an idea of how much you can spend while also giving you an interest rate that you can compare to dealership financing–which could actually have the lowest annual percentage rate. Get a loan application on the websites for your bank or third-party lender. Do your own research to see which lender works for best you. Once that's done, you can begin the loan approval process. This consists of having your salary and general employer information along with the amount of debt you have. Be ready to buy within about two weeks of your approval to reduce the number of inquiries about your credit.
3. Find and Test Drive
When you have chosen the vehicle you want, check it out in person before making a final decision. Make sure that the vehicle you want is still in stock and then make an appointment. Check and see if these vehicles come with any dealer features, as they can quickly add up. Schedule an appointment for a test drive instead of going in on a busy weekend and hoping that they can squeeze you in. Once you have given the vehicle a whirl, take a night to sleep on it before you make a decision to buy.
4. Get the Price and Inquire about Warranties
Call, text, or email the internet sales department of at least three dealerships that have the vehicle you want. Ask each for the complete selling price with tax added in, including accessories or features already installed on the vehicle. If there are features, ask for a demonstration or a detailed account to see if these are things you really want.
5. Go over the Deal and Check Dealer Financing
Double check and make sure that you cannot find this vehicle at a more competitive price. See how much others in your area are paying for a similarly featured vehicle. Keep in mind that the price of the vehicle isn't the only thing that makes it a good vehicle deal. You need also to look at interest rates, loan terms, and the value of a trade-in.
6. Close the Deal
If everything works out and the price feels right, go ahead and say yes. From here you can either buy it at the dealership or have the vehicle and its paperwork delivered to your home. Many choose the former. After agreeing on the price, the salesperson will take you to an insurance and finance office where you will sign the contract and buy any additional products discussed earlier. That's it! Congratulations on your new vehicle!
Leasing a Vehicle
Now you are probably wondering the all-important question: how does leasing a vehicle work? It is time to take a look at the process of leasing vs. buying one. When leasing a vehicle, typically you will just need to put a little bit of money down, usually less than 20% of the amount you'd pay to buy the same vehicle. The next issue is the monthly payments for the car lease term. When the term is up, simply return the vehicle.
Keep in mind that when the lease expires, you will not own the vehicle since you are pretty much renting it. Over time, let's say a decade, the cost of leasing many vehicles will likely exceed the amount you will pay to just buy one, so that is important to consider as a long-term implication. There are also stipulations regarding the automotive lease agreement. You may be hit with penalties if you go over the mileage allowed on your contract, don't keep the interior and exterior in decent condition, put excessive wear and tear on the vehicle, or if you wish to return the vehicle before the contract is up.
If all of this sits well with you, then let us take a look at the process of leasing a vehicle.
Leasing a vehicle consists of the following steps:
1. Pick a type.
What sort of vehicle do you want or need? What fits best in your day-to-day life?
2. Choose a model.
Create a list of the vehicle types you can afford. You can always reduce costs by including vehicles with good gas mileage, dependability ratings, good safety features, and low insurance premiums.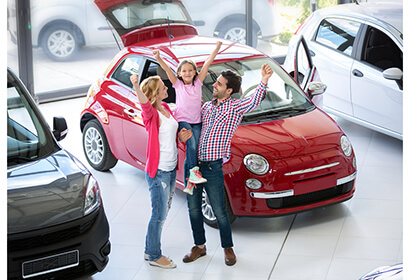 3. Test drive.
Once you know what you want, take the vehicle for a test drive. Pay attention to visibility, comfort, steering, braking, noise, and shock absorption.
4. Inquire about safety.
During the test drive, ask the salesperson if the vehicle comes with certain safety features such as electronic steering, air bags, or anti-lock brakes.
5. Compare Car lease deals.
After getting back from the dealership, see if there are any competitors that are cheaper and then figure out how much you can afford on a monthly basis.
6. Discuss pricing first.
When you go back to the dealership, don't tell the dealer you plan to lease a car until after you have a purchase price down. Most who lease cars are unaware that their monthly incremental payments are based on the agreed-upon price.
7. Negotiate up.
Start from the lowest price imaginable and work your way up. Your monthly payments ride on this price decision, so negotiate, negotiate, negotiate.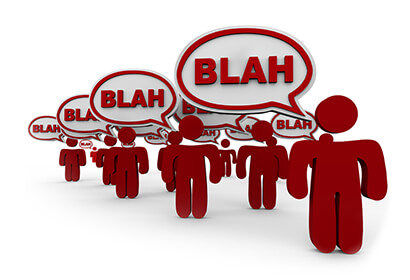 8. Ignore the talk.
The salesperson might try and push you into closing a deal by simply focusing on the low amount you'll be paying each month. Keep in mind that this will add to the total you'll pay, so be wary.
9. Pay the lease.
The more you have on your down payment, the less you will pay monthly. Like any other bill, you will be penalized if you don't make your payments in a timely fashion. Turning in your vehicle early will also result in a penalty unless you plan to give the vehicle back in exchange for another leased vehicle.
What is an out of Pocket Down Payment?
Things to consider when purchasing a vehicle are related to the initial payment or out-of-pocket down payment. When you buy a vehicle, the tag fees, and tax fees are calculated depending on a variety of things including the weight of the vehicle, the county it is registered in, the license plates, trade-in value (if applicable), the state you live in, and new or used sales tax.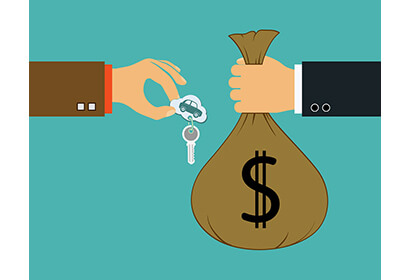 Anytime you find yourself shopping for a new car or truck and are coming up with a budget, do factor the state taxes, title and registration fees, inspection costs, as well as vehicle insurance into the final cost. A huge player in the final amount is going to be the taxes paid along with the registration fees owed to the Department of Motor Vehicles, or
In addition to the state, property, and sales taxes, any fees incurred from other sources need to be factored in. This includes things like getting an inspection, having an emissions test done, buying vehicle insurance, performing maintenance, and ordering a VIN check or history report.
How can you calculate the cost of Leasing vs. Buying?
When calculating the price of leasing vs. buying a vehicle, there are a few things you must first consider:
Lease Value Ratio
The most important part when considering a car lease is taking into consideration the Lease Value Ratio, or LVR. It is important to fully understand how to evaluate car leases. The Lease Value Ratio will be shown as a single percentage or number that will tell you how much of the car you are getting for each of your average payments. The lower the Lease Value Ratio is, the better that the car lease deal will be.
The Lease Value Ratio is calculated by dividing the MSRP by the average car payment. The number that typically results from such a calculation will be between one and 1.5 percent. That said, there are exceptions. There have been some car leases where the Lease Value Ratio is below one percent and bad car leases where the Lease Value Ratio is over 1.5 percent. When you see numbers like this, you may be unsure how to tell for yourself which one is good and which one is bad. Check out the brief guide below to understand:
Lease Value Ratio Guidelines
1.10 percent and Below – Excellent Lease
1.11 percent – 1.20 percent – Good Lease
1.21 percent – 1.36 percent – Average Lease
1.36 percent and Up – Poor Lease
Keep in mind that the Lease Value Ratio is only a number. Everyone leases a car for unique personal reasons, and there can be car models that don't appear to be a great lease on paper. Yet, when you put them up against other vehicles in their class, they might turn out to surprise you with their ratio.
Federal and State Laws
Make sure you look over the state and federal laws surrounding the financing and leasing process of any given vehicle. The laws will give you important information that can help you to better negotiate and understand the entire process. You will also be informed about certain rights you might not have known about otherwise. To see more about Federal Trade Commission (FTC), click here.
See What You Can Afford
Look at your financial situation in detail to make sure you can afford the additional monthly expense before financing a vehicle. Keep in mind that if you want to finance a vehicle, the amount you pay will depend on a few different things. This includes the negotiated price, the annual percentage rate (APR), and the length of the contract.
Don't forget interest rates. Most auto loans include what is called simple interest costs instead of compound interest. This means that the borrower promises to pay back the money as well as a flat percentage of the borrowed amount. In compound interest, it increases over time, making the total amount you pay continue to grow.
Monthly Plan
Be sure you are considering all costs involved in the payments, and not just the monthly vehicle payment. Know your spending and saving limits each month, and be honest about your spending habits to make sure your budget reflects your income and spending reality.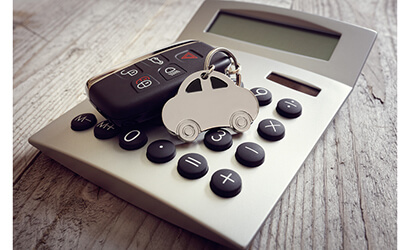 It is also worth noting that payments on a lease are typically lower than finance payments on a purchased vehicle because you are only paying the expected depreciation of a vehicle during the lease period, fees, and taxes; but at the end of that lease, you return the now used vehicle instead of keeping it.
If you still think leasing is your best plan, check the amount of your lease payment using a vehicle lease calculator.
You will need:
MSRP of the vehicle. This is also known as the sticker price. You can get the MSRP from the dealer or online in some cases.
Money. This includes the interest rate on which the lease is based. It can also be called a lease fee or lease factor. To get this number, ask the dealer or get the information from your credit union.
Lease Term. It is recommended to lease for 36 months or less.
Residual value of the vehicle. This is the value of the vehicle at the end of the lease. Look it up or call the dealer or bank to ask for the residual value. Most vehicles end up having a residual value of between 45 and 60 percent on a 36-month lease agreement.
What is a Balloon Payment?
Perhaps you have heard of a balloon payment during your leasing research. When you are in the process of leasing, some lenders will try to tempt you with a balloon loan which may appear to be similar to a lease, but it is not the same. Getting a balloon loan is essentially getting a regular vehicle loan with lower payments than a standard lease and a "balloon" payment at the end of the term. The balloon payment is typically not forced upon you, meaning you can return the vehicle instead of buying it, much like a lease.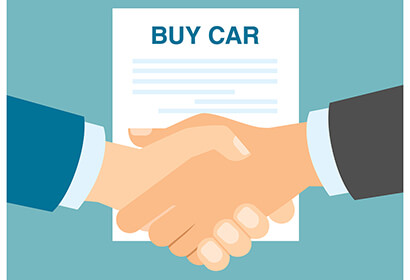 The biggest difference between these two is that a car balloon loan typically is made so that monthly payments are higher than a car lease payment, and the balloon payment toward the end is less than what the vehicle itself is worth. So, in most cases, it does make sense to pay off the balloon and keep the vehicle. This balloon payment will need to be paid in cash or through a new vehicle loan. If you take out a four-year loan to pay the balloon payment, then, of course, you are adding an extra four years of interest payments along with what has already been paid.
Do note that it is fairly common to be making payments for as long as 8 years on a balloon loan. In most cases, it would be better to lease a vehicle than to get a balloon loan. It is typically only a good idea if you are in desperate need of a vehicle but cannot pay the down payment. You should only consider a balloon loan if you want to keep monthly payments low and feel confident that you can pay all of the rest of the money at the end of the lease term. To see more about Balloon Payment, see wiki.
Before you commit to a balloon loan, keep these concerns in mind:
It is highly unlikely that you will be in a considerably better financial situation at the end of the term in three to five years. You need to fully think about balloon payments and what you will do should you find yourself unable to refinance the vehicle at a better rate. How are you going to pay off the loan? It won't matter to the dealer; you will still be responsible for the balloon payment and not making this payment will damage your credit score.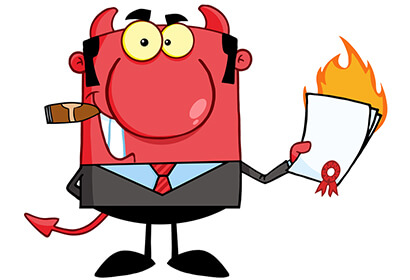 Another concern is since you are only paying interest on the loan, you will probably owe more on the vehicle than it is worth. This will cause problems when selling it for what you owe or refinancing the loan. Before taking the balloon payment deal, take into account the value of the vehicle, the expected value at the end of the term when the payment is due, and how much you are willing to give up to own the vehicle. Often, a balloon loan is not the right financing option and just creates more than you can likely afford.
Before leasing or even buying a vehicle, it is imperative that you sit down and crunch the numbers. Figure out what you can afford to pay up front, if anything, as well as overall costs including taxes, insurance, and interest rates. Factor that into your monthly living expenses to determine if this is something you can handle. There is always the option for a balloon payment if monthly payments need to be low, but do keep in mind the downfalls of such a payment before committing. No matter how you anticipate getting your next vehicle, and this cannot be stressed enough, do your research. Do it on every single aspect of the vehicle leasing process, and don't leave anything to chance.
What happens if you want to get out of a car lease?
One of the fears that people have, mainly because of the myths that are perpetuated, is that when they lease a car, they are stuck in that lease agreement. This simply is not true. If you want to get out of a lease agreement, you actually have several options:
Turn in the Car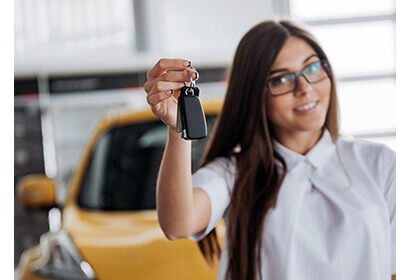 To turn the car back in, simply call the bank or leasing company and let them know the car is being turned in due to it being at the end of the agreement. They will often have someone come inspect the car and see if there has been any unreasonable wear and tear. Once that is done, you will be asked to sign a notice that states what they found or didn't find regarding damages. Finally, you will just take the car down to the car dealer, and on the lot, remove the license plate and personal belongings from the car. The dealer will look at the odometer and ensure that you have not gone over the mileage. You will turn in the keys, call the leasing company and let them know where the car is. Should there be a deposit or termination fee, you'll get a bill in the mail.
Buy Your Leased Car
If you just love your car and don't want to give it up after driving it all of those years, you could consider buying it. Conversely, if you have gone over the alotted amount of miles or are worried that there are some damages that will not be covered, you can make an offer for the car. Some dealers will even make plans for financing up to five years as well so that everybody wins.
Trade Your Car Lease into the Dealer
Dealers are obviously going to want to sell or lease you a new car. If you do not want to deal with a termination fee or other cost that is associated with your leased vehicle, consider negotiating that into your new lease. Be sure you tell the dealer that your purchase or lease of the new vehicle depends on being able to get out of the current lease without paying anything. If the residual value on the vehicle is high, the dealer will often feel motivated to help you.
Hidden Costs of Buying a Used Car
When choosing which vehicle to buy, it's important to be smart and check out the different costs that come with acquiring the vehicle. There are costs to consider besides the sticker price. Car analysts will often call this the "five-year cost to own," which sums up all of the expenses that you will have to pay over the course of your ownership.
For the typical vehicle that is driven around 15,000 miles annually, the cost of ownership will add up to around $8,698 per year as reported in 2016 by AAA's Your Driving Cost Study. Costs will vary by vehicle with small sedans often costing less. These sedans had an average yearly cost of $6,729, while a four-wheel drive SUV will cost around $10,634.
The cost of a Mazda 6 four-cylinder sedan may sound like a good deal at $1,000 less than the Toyota Camry, but the cost of owning and maintaining a Mazda 6 will be around $2,000 higher than maintaining a Camry. You would also save more money, around $5,000, on a Toyota Highlander SUV over a Dodge Journey with $1,3000 already for the contract.
Carrying Costs and Operating Costs
Costs can be split into operating costs, which are ongoing expenses for driving and carrying costs tied to the purchase of the vehicle. These operating costs include insurance, maintenance, and fuel, while carrying costs are interest, tax, and depreciation.
Carrying costs will diminish over time, but operating costs will rise a bit due to the increase in repair and maintenance costs. On average, operating costs will be less than carrying costs until a vehicle is around five years old.
Even so, some cars are more expensive to drive than others. For instance, some small cars have lower prices, but their high insurance rates will make them costly to operate. One of the least expensive cars to own is the Toyota Prius, and most of the money you spend will go toward maintenance, gas, and insurance.
On average, carrying costs will outweigh operating costs by around 20 percent during the first five years that the owner has it. For instance, the carrying costs of a BMW 750Li will add up to nearly $17,000 a year, but it is pretty cheap to drive at just over $4,500 a year. Operating costs for vehicles can still be high. The Cadillac Escalade, for instance, will cost around $5,300 annually for maintenance, repair, insurance, and fuel the first five years.
According to sources like Bankrate, the following items are the most important to consider.
Insurance
Insurance is one of the most expensive add ons with the purchase of your car. Insurance premiums are calculated by your driving record and your credit history, so guessing the number isn't an easy thing to do. Typically, insurance will be around 10 percent of the total cost to own a vehicle. Vehicles that are the most expensive to insure lately include:
Chrysler Town & Country
Honda Odyssey
Hyundai Entourage
Hyundai Santa Fe
Kia Rio
Kia Sedona
Kia Sportage
Mazda Tribute
Saturn Vue
Smart for Two
Don't forget that choosing to increase the deductible will help to reduce your premiums. The deductible is the amount the car owner will pay for expenses and repairs before the insurance company pays.
Fuel Economy Ratings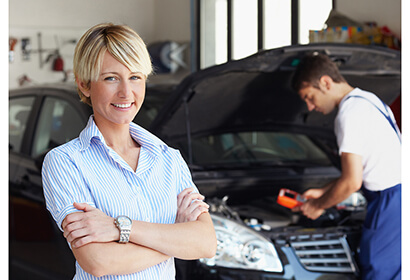 As evidenced by the changing gas prices in the last decade or so, fuel prices constantly fluctuate. When they get higher, it can be hard to keep up on a budget. Because of this, those buying a car should weigh the different vehicle options by looking at cars with higher miles to the gallon or by upgrading to a bigger and more robust engine.
For this example, the 2010 Ford Fusion will be used. The Fusion was once offered for sale with a 4-cylinder gas engine, a gas/electric hybrid, or two V6 engines instead. A $3.29 gas price per gallon will be used in this example. This model of car typically costs an average of $14,900. The fuel economy rating is 25 miles per gallon with an automatic transmission. This means there will be a yearly cost of fuel around $1,974 if the car hits 15,000 miles a year.
In the year 2010, this car was also offered with the choice of two V6 engines and the option of all or front-wheel drive. The current marketing price for this car is around $17,200 with a fuel economy rating of 21 miles per gallon. This car driven for 15,000 miles a year will cost around $2,350 for gas annually.
If you choose a 2010 Ford Fusion Hybrid, you'll pay around $18,795. This car's fuel economy rating is 39 miles per gallon which will cost around $1,265 with 15,000 miles of driving a year. Based on the sale prices for the Fusion currently, the Hybrid will be $3,895 more expensive than a 4-cylinder Fusion. That said, the Hybrid will also save around $708.62 annually, so it evens out. The hybrid will save $1,084.62 a year compared to the V6 and will cost just around $1,595 more to purchase. This means that the Hybrid will begin saving its new owner money after just one and a half years compared to the V6 Fusion.
Maintenance and Repair
Modern day cars don't require nearly as much repair and maintenance as older cars did when they were new. These improvements in vehicle dependability allow many car manufacturers to offer certified pre-owned (CPO) programs for low mileage, late model used cars. These programs will often extend the warranty of the vehicle and give free roadside assistance along with additional benefits that were once unavailable on used cars. Since used cars will require repair and maintenance as they get older, customers need to consider those additional costs when making a decision about which car to buy. Usually, it is better to buy a newer used car that isn't as expensive to maintain than an older car that costs more to maintain.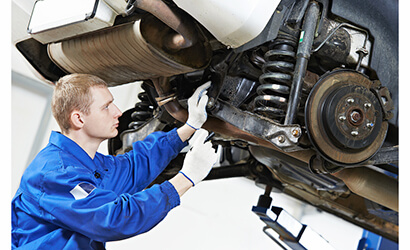 For instance, buyers that choose a CPO Hyundai model can enjoy the original 5-year, 60,000-mile warranty based on the original in-service date. This is combined with unlimited roadside assistance for a decade. Furthermore, if a CPO Hyundai does happen to break down, the company will pay for the first day of a rental car.
The repair and maintenance costs for BMWs are very low for the first five years that a person owns the car because BWM will offer free maintenance during their four-year guarantee. One of the least expensive SUVs to maintain over time is the BMW X3. BMWs can also be some of the most expensive cars to maintain. Once the free maintenance period ends, the BMW X3 will average well over $1,000 a year to maintain.
Private owners selling a used car will usually be less expensive than a CPO car sold at a new-car dealer lot. That said, they also will not offer the types of perks and warrany coverage that come with a CPO program. Also, used cars dealers also must do a vehicle identification number (VIN) check by a third party company to ensure that the vehicle's history report is clean.
Depreciation
Depreciation is the monetary value that a vehicle will lose every year following the initial purchase. Some models of cars will hold onto their value much better than others. A used car that loses more of its value over time can indeed save money for the customer, but it is still important to consider all of the variables when deciding whether or not a lower price will actually save you money.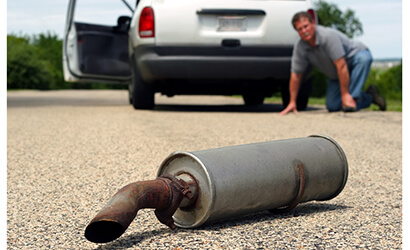 For instance, the average price for a 2011 Chrysler 200 Sedan is $16,468. When compared to the 2011 Honda Accord Sedan that costs $20,024, the Chrysler ends up being cheaper by $3,556. The Chrysler may look like a great bargain since it has a higher reliability rating from Consumer Reports. It also has better CPO protection and is $55 less expensive to insure per year; however, if you look deeper, you will see that the Accord is actually more fuel efficient and will be less expensive to repair and maintain over time. This will save the owner around $230.30 annually in gas and around $807 in mechanic bills.
You can also bet on the Accord being more fuel efficient, less expensive to maintain and repair, and better at retaining its value over its years of ownership, and this Honda will likely be most cost effective over time, even if the initial payment is more expensive than the Chrysler by a few thousand.
Tires
Tires are often an overlooked aspect of car ownership until it comes time to acquire a new set of them. The average cost of tires is around $147 a year. Tires that come with a 60,000-mile warranty will need to be replaced every four years on average. Alongside paying hundreds of dollars for new tires, you will also be paying the fees to install them which can run from $60 to $100.
Taxes and Fees
This will include items such as local and state taxes, title and registration fees, licenses, and more. Nationally, the average is around $665 per year.
Loan Fees
If you are financing a car, you will also need to take loan and interest fees into account. The typical car loan will be around 11 percent of the cost of total ownership. For instance, if you have a five-year loan that comes with 15 percent down and a 6 percent interest rate, your interest fees will account for 11 percent. This will vary depending on your down payment and your loan terms.
Sales Tax
You must also consider the sales tax, which will vary depending on the state. On average, the sales tax ends up costing you around 5 percent of the ownership costs of the vehicle.
Luxury brands
Another thing to keep in mind is the fact that luxury brands will cost much more to repair and maintain than regular brands. If you have a specific car in mind, check out the cost of ownership on reliable sites such as Edmunds.com. You must keep in mind that this data is based on the national averages; labor could be more expensive or cheaper where you live.
Considering the service and maintenance
While shopping, you need to also consider the service and maintenance you are going to need every 7,500 or 10,000 miles. It is going to need some sort of major service around every 30,000 miles as well as around 60,000 miles.
Though maintaining your car may be low on your list of priorities, by postponing these maintenance appointments, you can end up costing yourself more money in the future. Putting off scheduled maintenance is the number one reason people end up paying more for their cars because it leads to bigger issues that are more expensive to fix.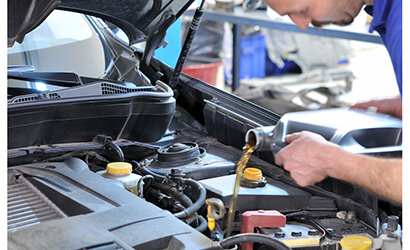 This includes changing your oil on time. Changing your oil is part of the regular maintenance that you need to perform. The manufacturer may recommend changing your oil at certain intervals, or only when the monitoring sensor for your motor says that the oil is dirty. Make a reminder for yourself or leave a note in your car so that you don't make the mistake of skipping oil changes.
Checking your tire pressure is another important thing. Your tires will naturally lose pressure over time, and tires that are low on air can reduce your fuel economy. This will, of course, increase the cost of ownership as the tires will wear down sooner and need to be replaced sooner as well. To avoid this, just regularly check your tire pressure and keep them filled.
You also need to be sure to change the air and fuel filters. These filters are small and inexpensive, making it a simple thing to change. If they get clogged, the dirty fuel or air filters can make several sensors on the car fail. This can turn a small maintenance bill into a huge repair bill that costs hundreds of dollars. Failing sensors contribute to the "check engine light" and can cause a car to fail its emissions inspections.
Finally, don't neglect to change the brake, coolant, transmission, and other fluids. While oil is the most important to change, these other fluids are crucial to keeping your car up and running. Your owner's manual will have a list of different recommendations for how often you need to service these components. Ignoring or delaying these services can harm not only those specific parts, but the engine as well.
Some Final Thoughts:
There are a number of models that are priced similarly and offer comparable features. One might think that the price of the vehicle ownership would be similar as well. But that is not always the case.
During the first five years that you own an average car, it will cost you around $9,000, which is the same as if you were owning a large SUV, such as the Nissan Murano or the Lexus ES. On the other hand, the Mini Cooper will cost around $5,800 to own over the course of five years, and the Toyota Rav 4 will cost around $7,800 to own a year.
Keeping a car for around eight years as opposed to five will reduce average ownership costs due to lower depreciation rates as well as keeping the car long after the loan has been paid off.
Paying more for a hybrid car will typically save you more money in the long run.
Luxury and large SUVs will have the highest ownership costs, which are around $13,000 a year. Pickup trucks are the second most expensive to own.
One of the least expensive cars out there is the Honda Fit, which will only cost around $5,300 a year and features a competitive price.
While many want to buy a Hyundai, it will cost more in the end because of the poor resale value. Furthermore, it will cost around the same to own as the Honda Fit.
The popular Lexus ES350 will typically cost around $2,300 in maintenance, which is about twice as high as the cost of a car such as the Buick LaCrosse.
The largest cost is going to be a car's depreciation, which totals over 48 percent of the cost in just five years.
Buying a new or used car is exciting, but there are often a lot of things that people don't consider before doing so. When you go shopping, just keep this article handy to ensure you are being wise and saving the most money possible by calculating these hidden fees.